Over the years, I've asked a number of customers what the hardest part of getting a new fence installed was. Judging by the answers I get back I can tell that people are all concerned about the same types of things. They don't want to get ripped off; they don't want to buy a cheaper fence which doesn't compliment the way their yard looks when they could have paid a little more and gotten something that looks great; they don't want to pay too much. We can all identify with these types of concerns, but the one thing that makes people feel most unsure about getting a new fence is simply choosing the right Southfield fence company.
What's the big deal you may ask? Why is this more intimidating than, say, finding out whether or not they have done a good job for others? Well, the long and short of it is that people know that if you choose the right Southfield fence company, you'll be set on all the other areas of concern. Consider the following three major areas of concern:
Price – if you choose the right company, you won't have to worry about price very much. Great fence companies are busy. They're too busy to waste an hour starting out with a high price and slowly haggling down to the price that they would have agreed to in the first place. Because of competition and the fact that all fence companies source their materials from the same handful of suppliers, there is not a great variance in the cost of getting fencing installed from one company to the next. That being the case, a good company isn't going to play games with price. Unless you're looking to have an ultra-custom rod-iron fence with a number of automatic security monitored gates, working up a quote is simply a fixed price based on how many yards of fencing your need installed and how many gates you want to go with it. No games, no gimmicks, nonsense.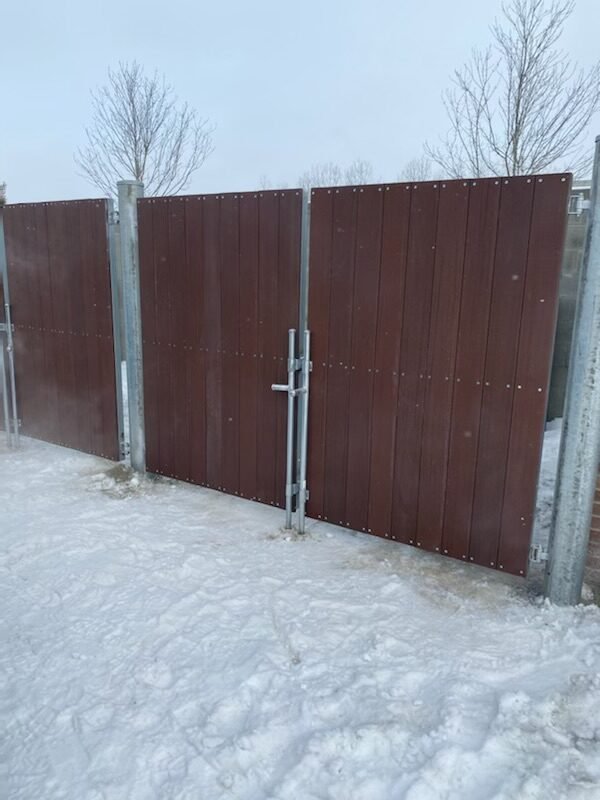 High Quality Installation for Southfield Homeowners
Speed of Installation – it's an inevitable thing in the fencing industry that people wait until the last minute to order a fence and then, when they finally overcome that obstacle, they want it installed the same day. This isn't really how it works. Post holes need to be dug, posts set and concrete allowed to dry. Unless your ordering up a chain link fence, a material request needs to be submitted to the supplier and time must be allowed for it to be cut to fit the dimensions of your property. So some type of wait for the process to get going is inevitable. That being the case, a good Southfield fence company will know the lead time which the manufacturers are currently running before materials are delivered and will factor that into their quote. The installation crew will arrive on or before the estimated date and if there is some unexpected delay, a company representative will contact to you to let you know what's going on and how soon your new fence will arrive while taking that delay into account.
Professionalism of the Crew – one thing that simply cannot be overstated is that the way the installation crew conducts themselves in the presence of the customer, their family, their neighbors, and anyone they come in contact while putting the new fence in, can go a long way in either making the new fence purchase a great experience, or a source of public embarrassment for the homeowner. A good Southfield fence company will only hire workers who are respectful of others, the kind of people who don't sit out in their truck blaring loud music while eating their sandwiches and smoking and making a general nuisance of themselves.
If these three elements are controlled properly by the company leadership team, you can rest assured that the overall process of getting a new fence can be something you look forward to just like any other purchase, and not something to be dreaded. Being in business for over 40 years, I can assure you that Veterans is one Southfield fence company that has all of these areas under control. I make it a personal mission to not only bring you the most beautiful fence at the best price which will go a long way in keeping your family and pets safe from outside pests and wandering strangers, but to make the process of getting that fence installed something you look back on with a smile in your mind and not a black memory that you would prefer to forget. Give me a call at 313-381-8530 and I'll show you what I mean.